Good news for those of you who frittered away all your hard-earned cash on the lottery and never, ever won: Now you can turn old tickets into dream homes! Cars! Tropical vacations! We mean that literally!
The art pair Ghost of a Dream transforms discarded lottery tickets into the very stuff you might've bought had you not lost. All. The. Time. Think of it as a public service. They're building new dreams out of spent dreams.
So they've got an exotic getaway on a desolate island made out of $29,000 worth of disused lottery scratch-offs.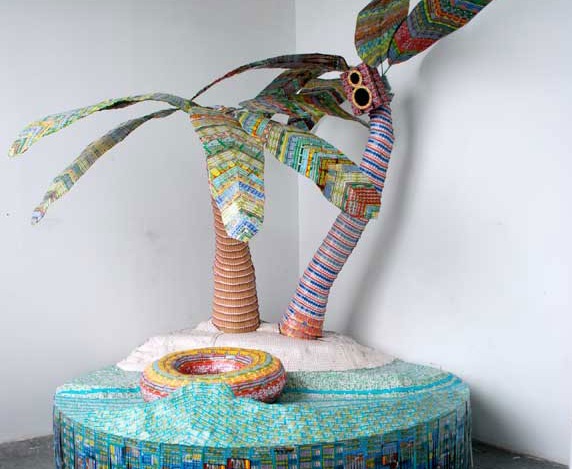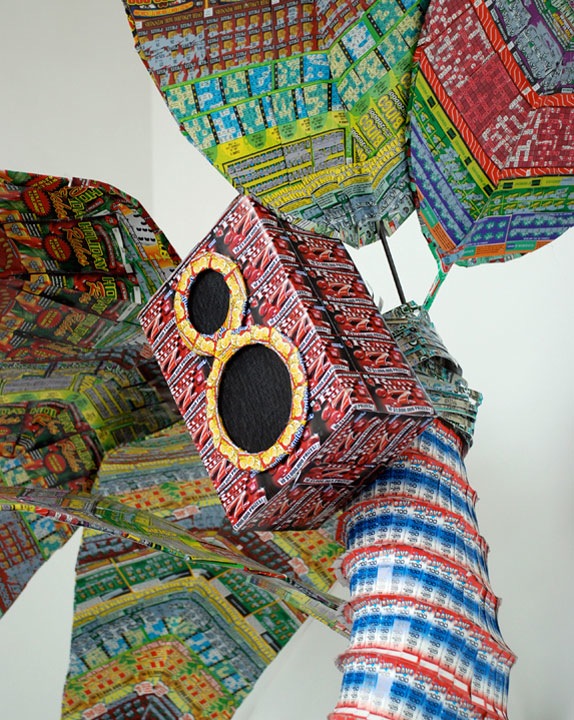 And a dining room done up in some sort of Louis Quatorze decor ($70,000)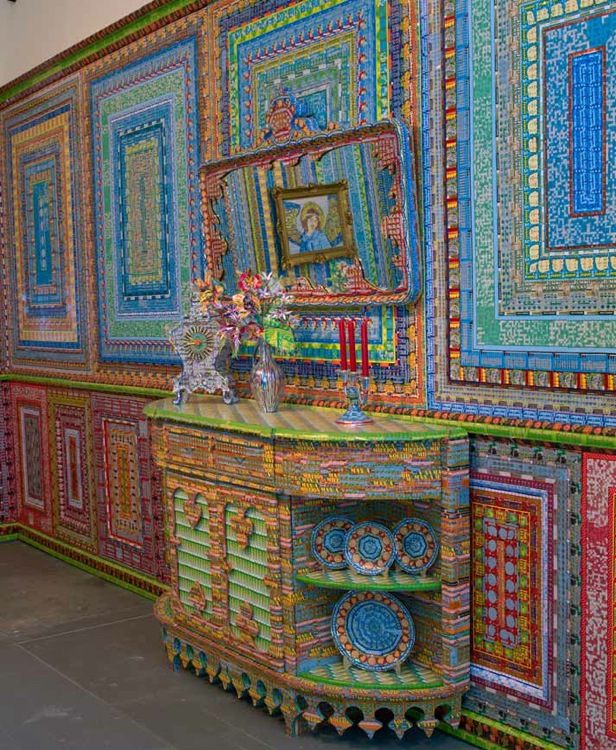 And every bruiser's first buy after hitting the jackpot, a Hummer H3 ($39,000)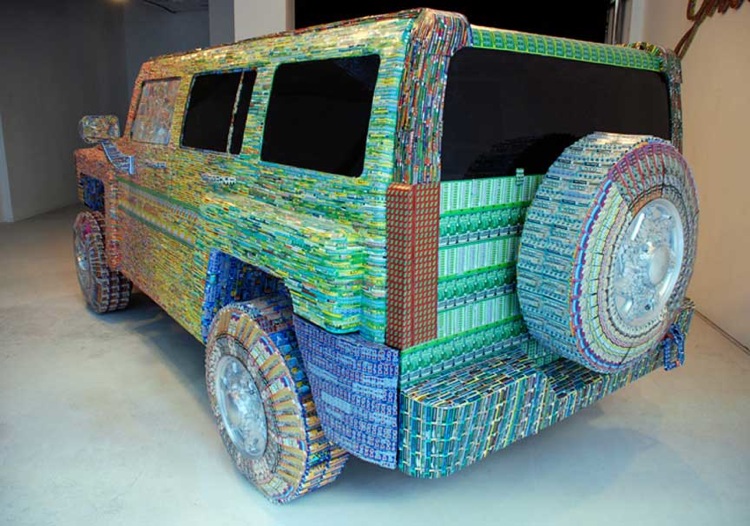 Apparently, the value of the lottery tickets matches each item's actual worth. That way you know you could've bought the real thing had you just saved your money.
OK, OK, we get it. It's about the fallacy of get-rich-quick schemes. The dangers of conspicuous consumption. The bullshit of the American Dream. Blah, blah, blah.
But look at the dining room. It's impeccable. They detailed an antique clock down to the second hand, for chrissake. These are covetable objects in their own right. We're totally getting one, if we ever win the lottery.
[Via Yatzer]