Artist Ross Racine's immaculate landscapes of surburbia make the Stepford Wives look like dumpy hippies. The work's all the more creepy because it's entirely fabricated; Racine draws each image on the computer by hand–the artificial world of the suburbs is made even more artificial. Gah!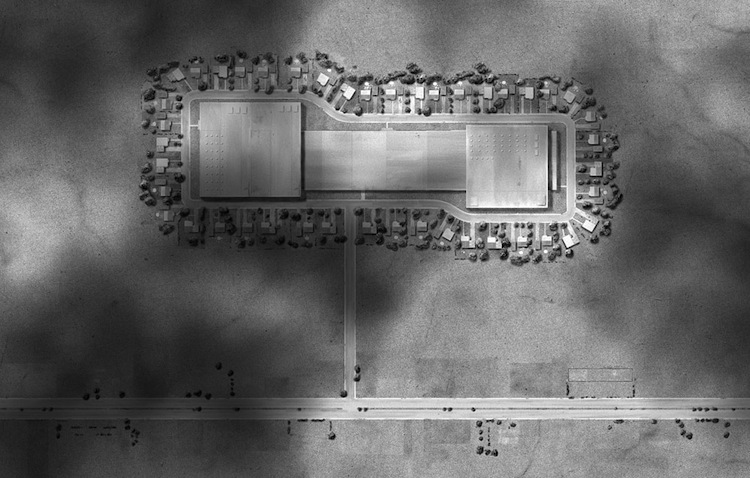 That's Racine, a New Yorker (obv), giving voice to tract house-haters everywhere. And certainly he isn't alone. The arts have produced untold meditations on suburban ennui: Richard Yates's ultra-depressing Revolutionary Road; anything by the California painter Robert Bechtle; and Mad Men, which we've heard is this show on TV people are kinda? into.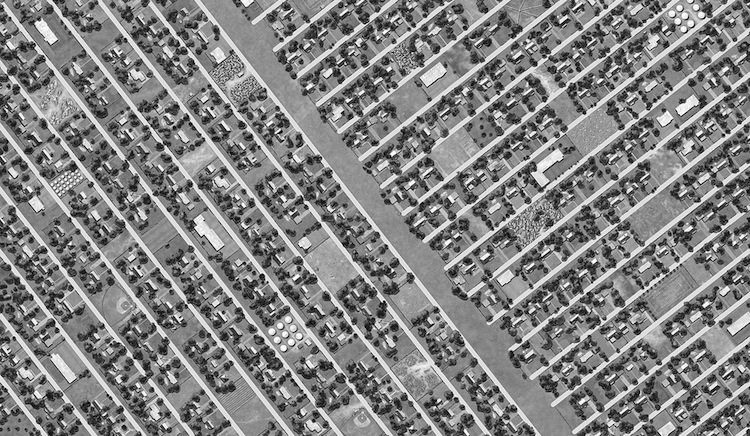 It almost seems like low-hanging fruit to bash the burbs these days (ahem, Tom Perrotta), especially now that people are giving up on their Levittown dreams and pouring back into cities.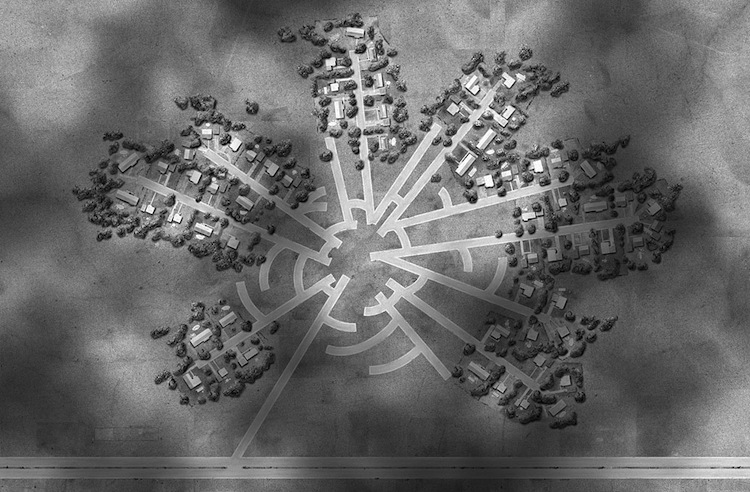 But Racine's critique goes a step further. "[T]he works subvert the apparent rationality of urban design," he says, "exposing conflicts that lurk beneath the surface." The drawings, then, are a commentary on suburban fakery and a hopeless look at the very conceit of city planning. Depressing. We want one now.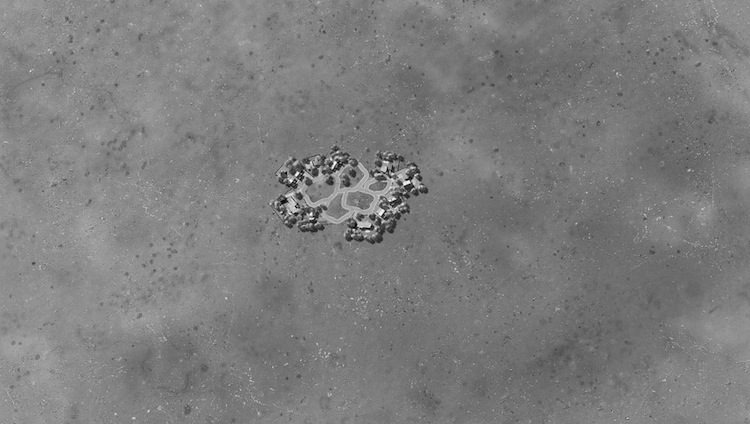 [Images via Ross Racine]