In the chaotic days after of World War I, London imparted order on the city by doing something no one had done successfully before: It branded the hell out of the Tube.
It was part of a landmark public transportation campaign that included signs, timetables, station architecture, train interiors, buses, and rubbish bins, among other things, and its showpiece was a series of splashy posters. The posters, many done up by noteworthy artists and graphic designers, were both a celebration of the London Underground and a window onto the pleasures and anxieties of the time. In the words of one British newspaper: "An excellent show they make, covering many facets, both grim and gay, of the British way of life."
More than 20 posters from the '20s to the '40s are now on view at MoMA through February.
Here, we've got "Power: The Nerve Centre of London's Underground" (1930) by the American-born graphic artist E. McKnight Kauffer. The Tube — the first subterranean railway system in the world — was a feat of transportation engineering, and the mucky mucks wanted everyone to know. (Note the smoke stacks in the upper right-hand corner. Obviously, they weren't selling public transit on its environmental bona fides.)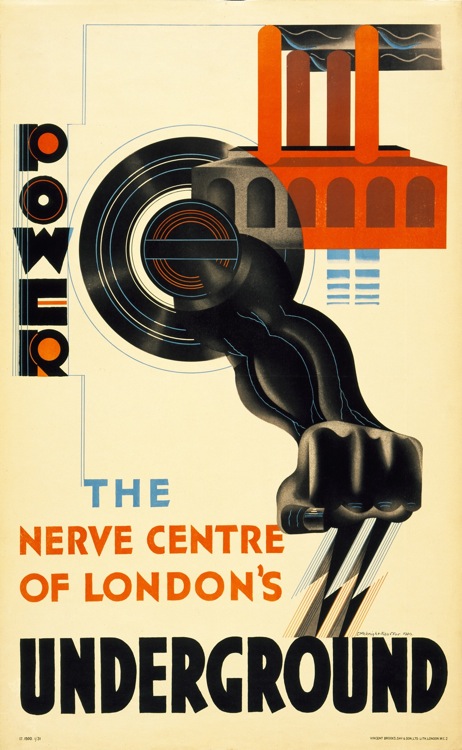 As MoMA tells it, these posters made "poor man's picture galleries" out of London's metro stations, with hot-shot artists like Contructivist painter László Moholy-Nagy transforming billboards for subway fares and "pneumatic doors" into works of art.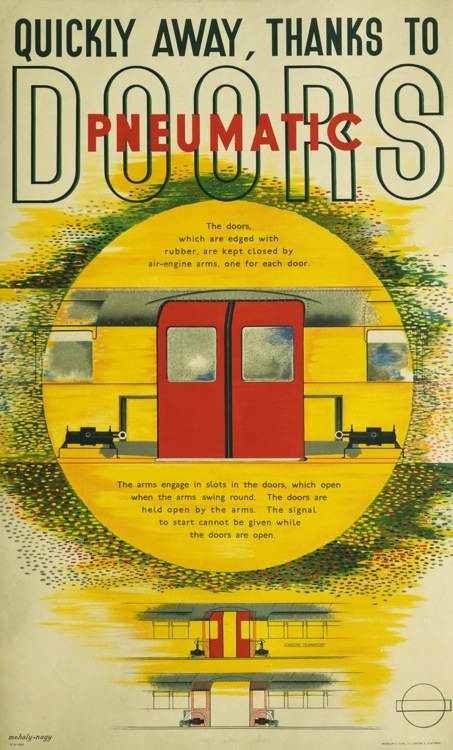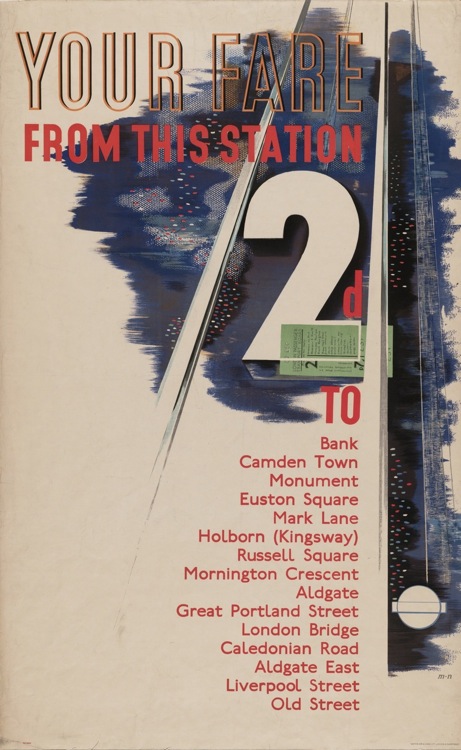 The posters did a bang-up job promoting cultural and entertainment events around the city — and which train would get you there. Case in point, Kauffer's haunting 1926 advert for the Natural History Museum. Our guess: For the first time in history, people actually visited an exhibit about fleas.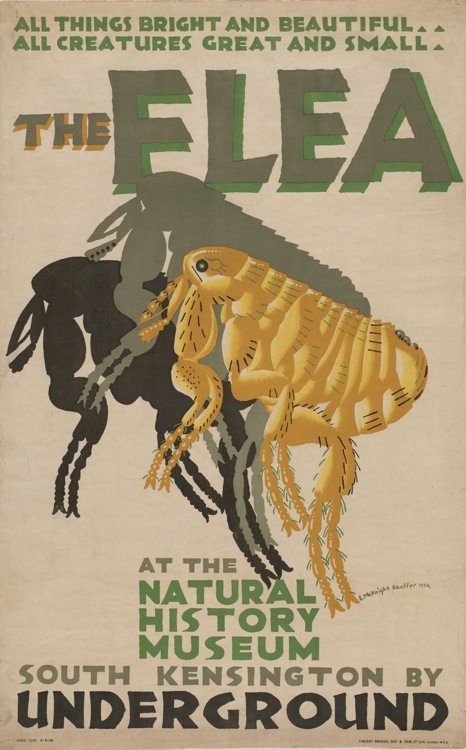 Then World War II broke out, and suddenly, the posters adopted a dire new role: that of public-service announcement. Here, the British graphic designer Hans Schleger (who went by the nom de guerre Zero) reminds passengers to "wear or carry something white" in the blackout. Railway stations, you might recall, doubled as shelters when the Luftwaffe started bombing the crap out of London.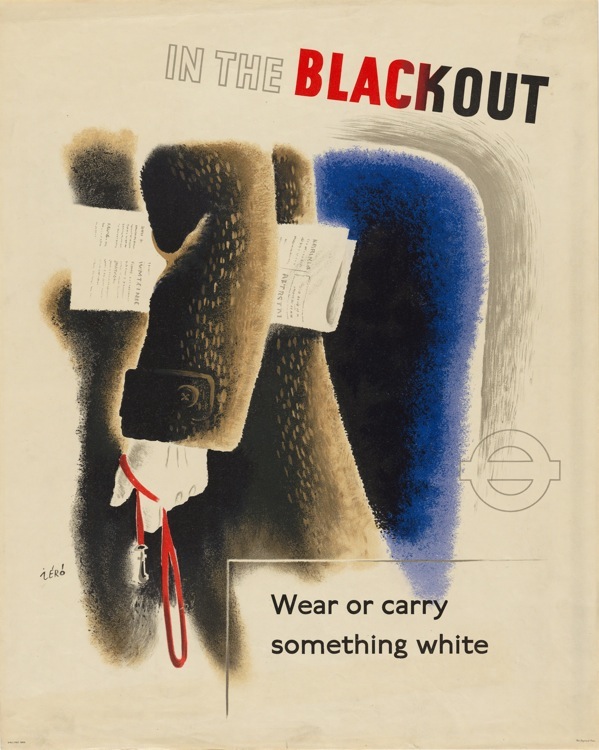 After the war, all was gay again. A 1947 poster by Abram Games, late of a stint as Britain's official war artist, paints a sunny view of mass transit: "London Transport at London's Service."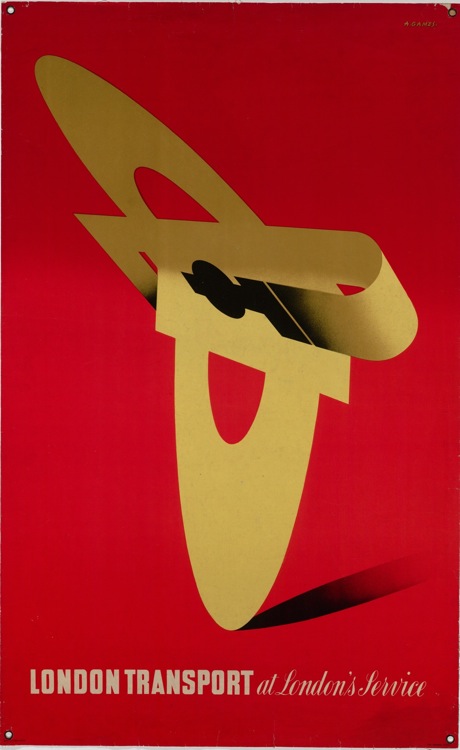 The idea that subway posters could advertise everything from museums to public safety to public transit itself and be beautiful sounds almost quaint now. Transportation authorities will tell you they don't have the cash for that sort of thing. It's a weak argument. Marketing attracts riders, and innovative budgeting schemes a la New York's tourism ads can reduce and possibly even eliminate financial burden on agencies.
Weirdly, one of the places that has invested in marketing mass transportation is L.A. — the car capital of epically broke California — and while the posters aren't exactly artful, they manage to make the metro seem fun. You can't say the same for idling hours all day on the 10.
Contrast that to New York, where the most memorable subway poster of recent years (besides perennial fave Dr. Zizmor) is the "If You See Something, Say Something" ad — a paranoid, un-charming reminder of post-9/11 American life. Talk about grim.
[Images courtesy of MoMA]