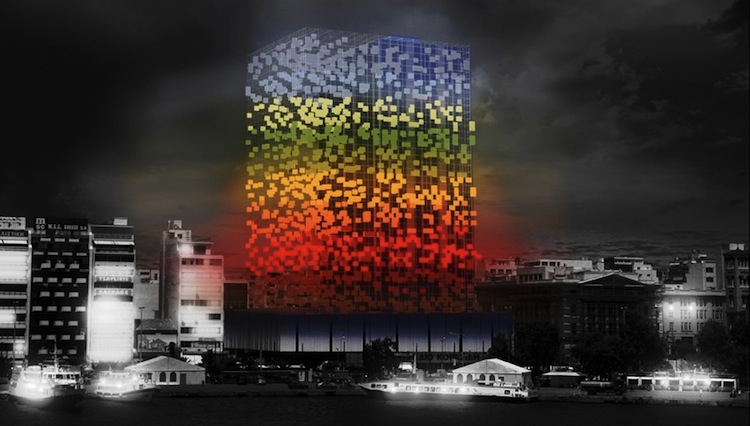 So what do you do when you're Greece, and you're broke as hell, but you still want to make pretty buildings that dupe the world into thinking you're not broke as hell? Hire child laborers, obviously!
Egyptian architecture collective Mekano wants to tap the font of youth to reconstruct the facade of an old tower in Piraeus, a few miles outside of central Athens. Naturally, the concept building look like a pile of legos in all sorts of fun, silly rainbow colors, because, ho hum, it's made from the blood, sweat, and doe-eyed tears of 5-year-olds!
From the mouths of the architects: "Our main concept is to convert the building to a landmark through the participation of all the children in the city in the construction of the building where the design comprises cubic units, kids will color these cubes, and then they will be installed on the proposed structure of the building."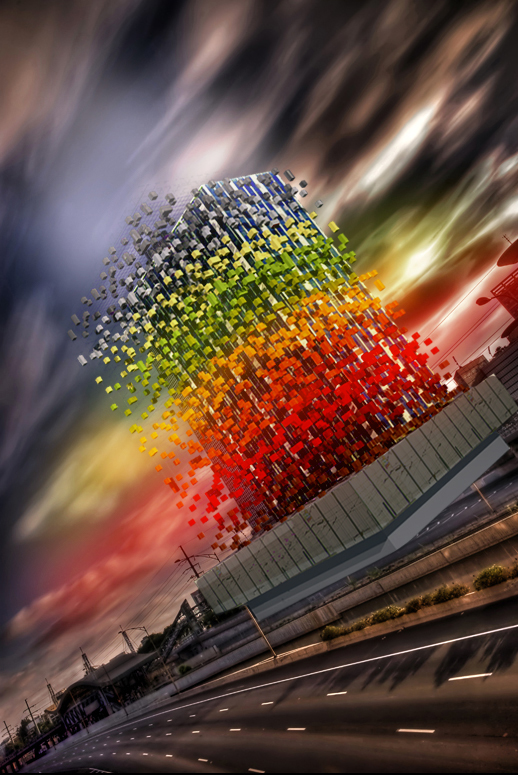 Why nobody thought of this before, we can't fathom. Greece can barely afford teachers, let alone construction workers. Kids work hard! They're eager to please! They'll do anything for a lollipop! No sense in wasting perfectly good muscle, even if it's merely pre-pubescent.
Oh, it gets better. The children do the manual labor, right? But it's the families who ultimately own the units. And later, when the young'uns are older, maybe, just maybe, they'll inherit the thing they made in the first place. All of which apparently "increases the feeling of Affiliation that the people [have] for this building." Really? Because we're thinking the kids would probably grow up to feel about the tower the way Iowans do about that first summer they walked beans.
The idea actually won an honorable mention in the Piraeus Tower 2010 — Changing the Face/ Facades Reformation design competition, co-sponsored by DuPont, which just goes to show how desperate Greece is. Somewhere out there, Charles Dickens is sharpening his quill.
[Via ArchDaily]