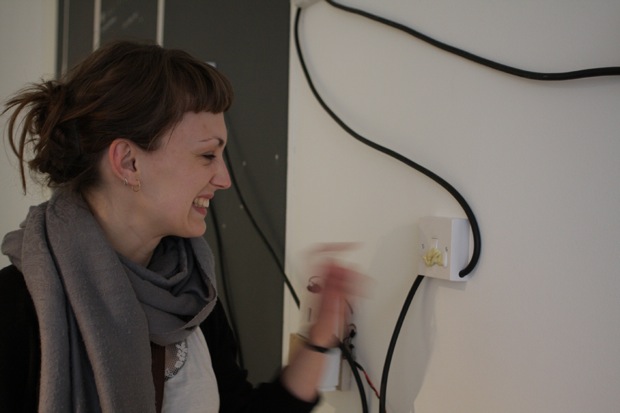 In an age of fluffy-friend robots and motherly inanimate objects, it was only inevitable that some technologically minded wag would take on the slimier side of humanity. Exhibit A: The artist Katrin Baumgarten, whose gee-whiz gadgets are designed explicitly to gross you out. (What is it with these Germans?!)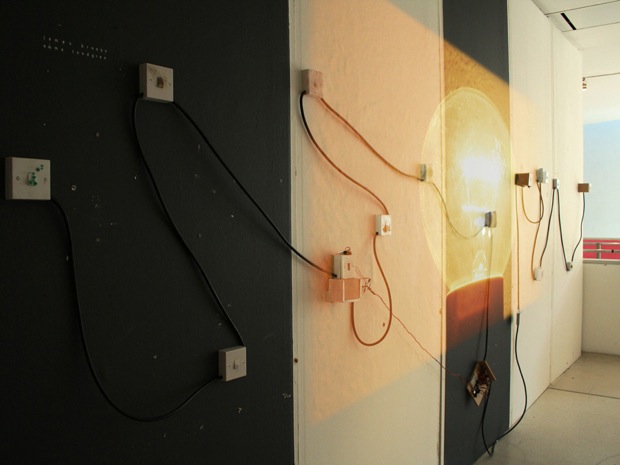 Aesthetics of Disgust is a suite of ordinary objects that mutate, when you interact with them, into hairy, slimy, goose-pimply monuments to human filth.
Maybe our favorite light-switch of the bunch: One whose hair (yes, it has hair!) stands on end: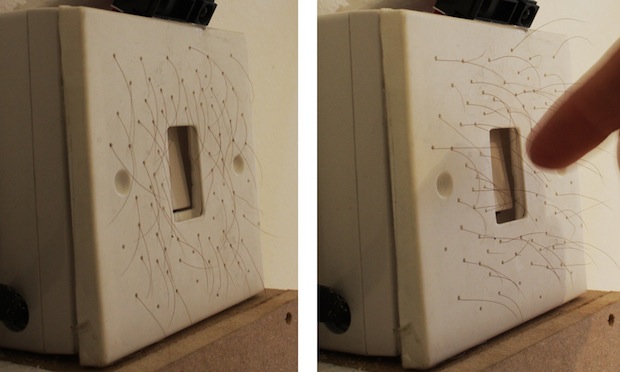 Baumgarten wants it both ways — to disgust you and make you feel disgusting. This thing is so repulsed by you, it sprouts goosebumps when you touch it: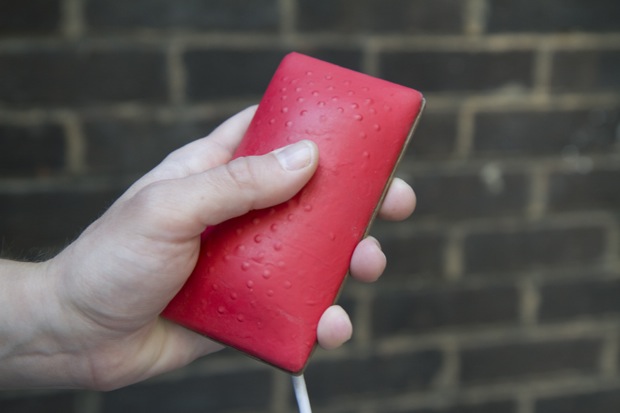 And this one can't wait to get away from you. Touch it and it starts floundering around like a caught fish: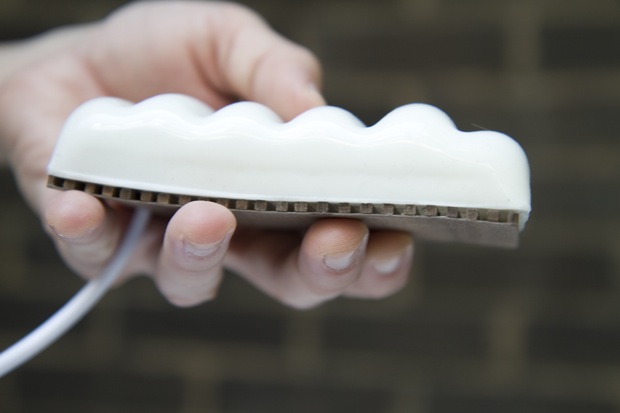 We're not sure what's the point of it all. To show that technology isn't infallible? To mount a spectacle about "body issues" a la Kiki Smith, but for digital times? To just make people squirm? One of the pieces, intimate touch communication, is two wooden boxes, one for you, one for your friend or whomever. By sticking your finger inside the "very sensual surface," to quote the artist, you can feel the other person moving. The work, is partly about "inner body disgust," Baumgarten tells us. "The skin prevents contact between our purely functional, usually elusive innards and the shapeable and tangible outer world." We dunno. Call us prudes, but we're perfectly happy with our innards remaining elusive.