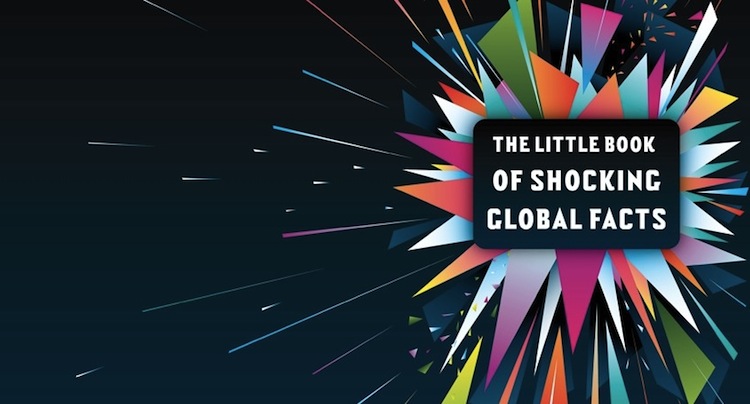 From population and environment to arms trade and war, the data visualized in The Little Book of Shocking Global Facts–designed by Jonathan Barnbrook and his studio, Barnbrook Design–covers some of the most astounding facts about the world we live in, with graphic representations of data and striking photos to accompany startling statistics. Here are some of those shocking facts:
Up top, 80% of inmates in some U.K. prisons test positive for opiates on reception.
Below, just five countries control over a third of the World Bank: U.S., Japan, Germany, France, and the U.K.: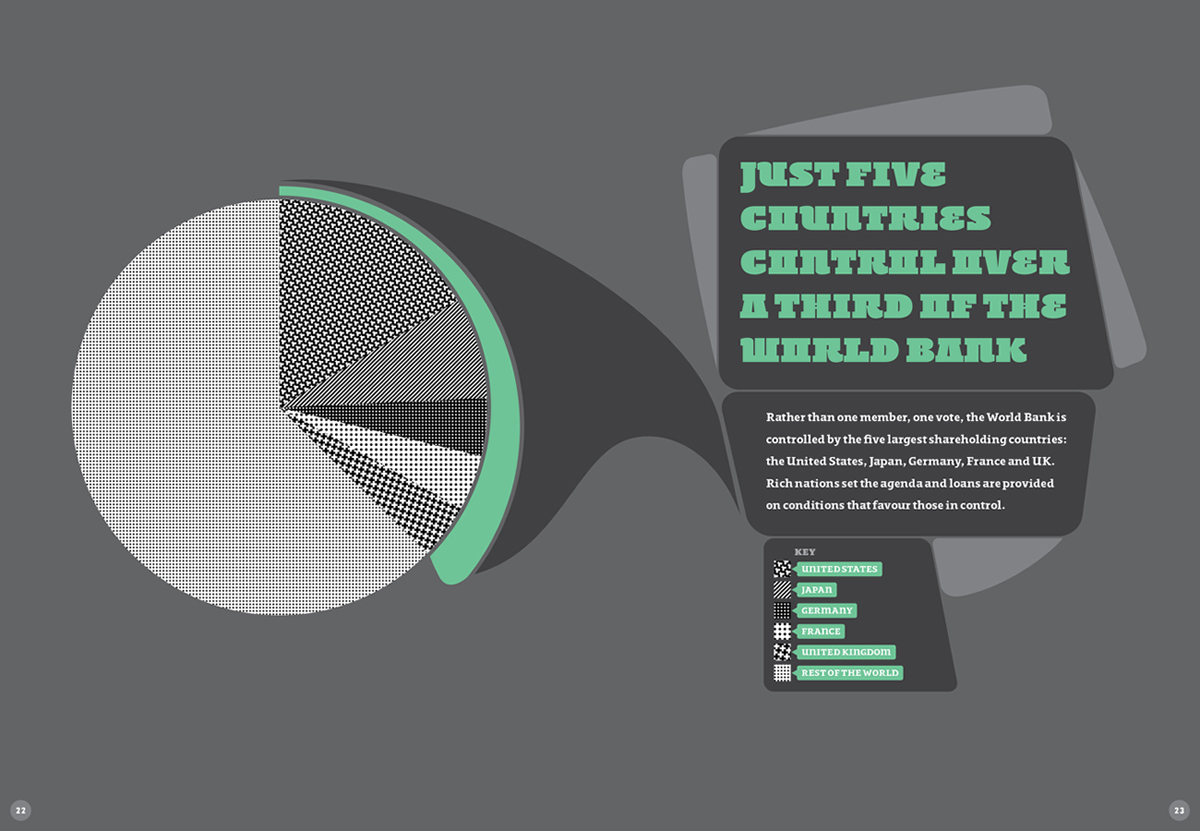 China, U.S., Russia, India, and Japan round out the top five carbon-emitting countries. This graphic shows the rest of the top 20.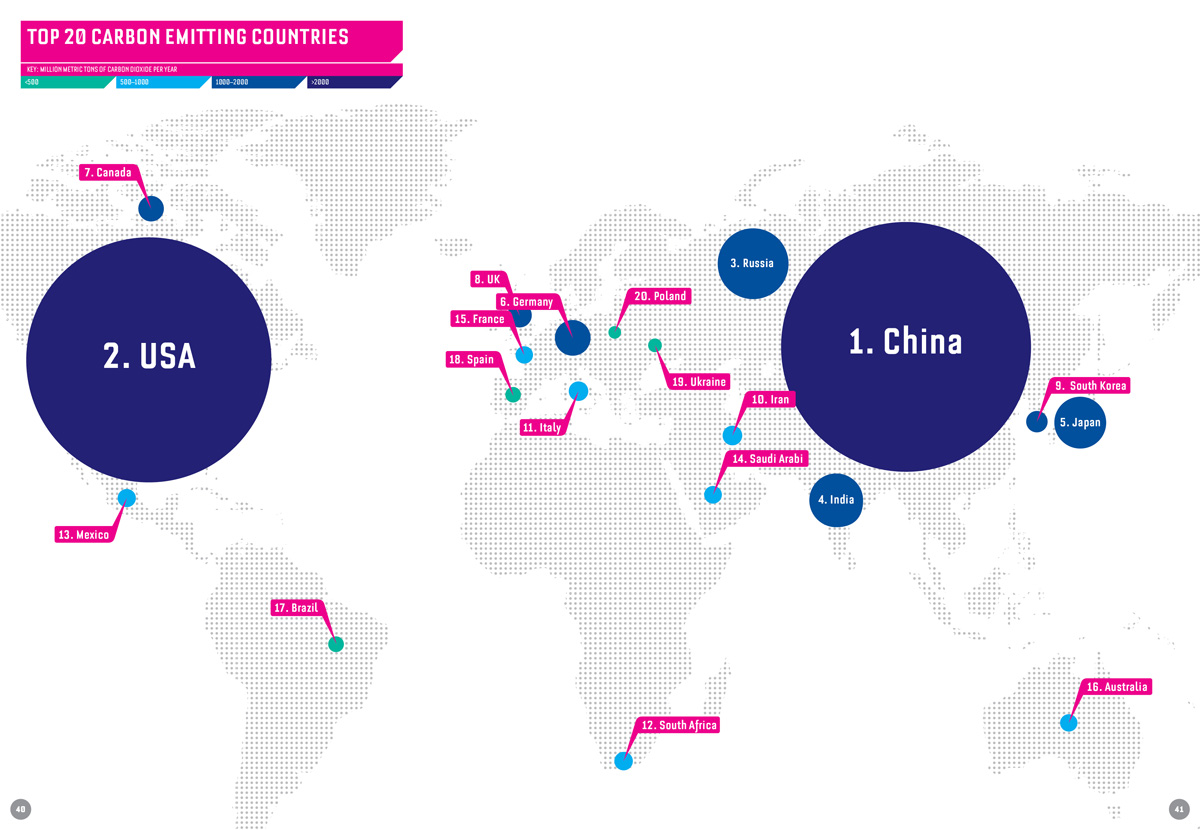 A couple of the effects of global warming: Small glaciers in the Andes will disappear, threatening the water supplies of up to 50 million people. Between 40 and 60 million more people will be exposed to malaria in Africa alone.
Between 1998 and 2007 global military spending increased by 45%.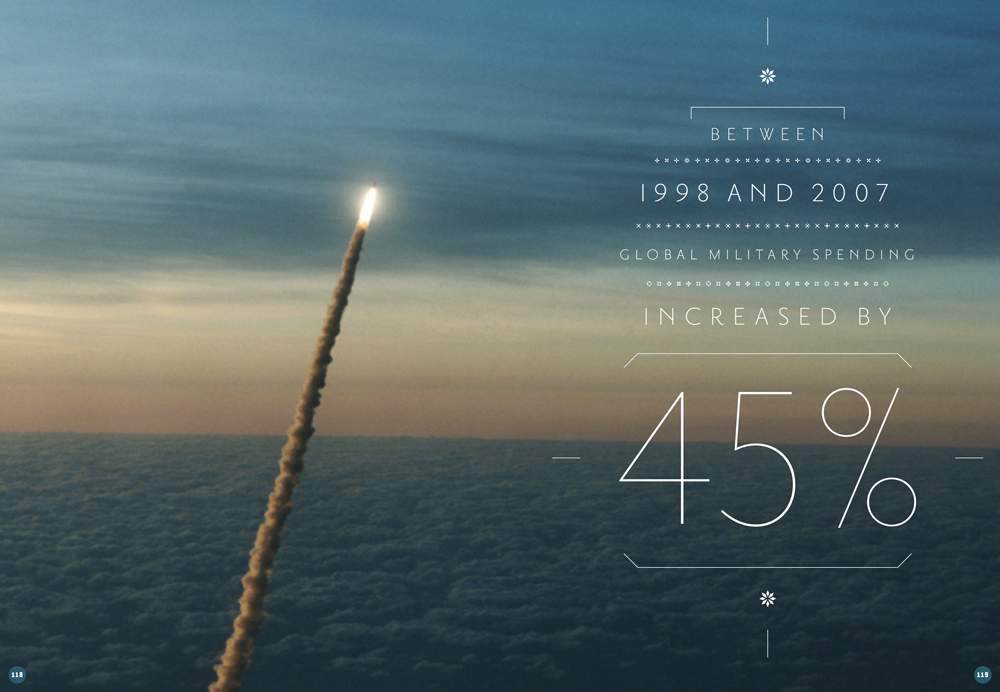 Between June 2007 and June 2009 IED explosions in Iraq decreased by 90%. Before that they were responsible for 50% of combat deaths.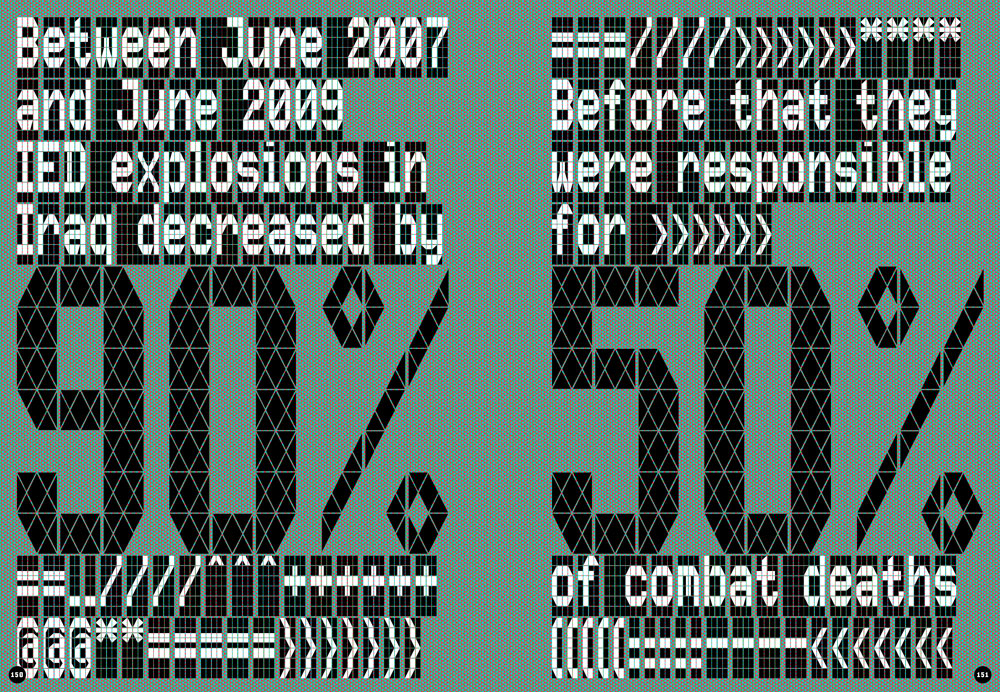 From 2007 to 2008, civilian casualties in the war in Afghanistan increased by 40%, making 2008 the deadliest year since the Taliban were removed from power in 2001. 55% of those were attributed to anti-government forces, 39% to pro-government forces and the remaining 6% could not be attributed to either.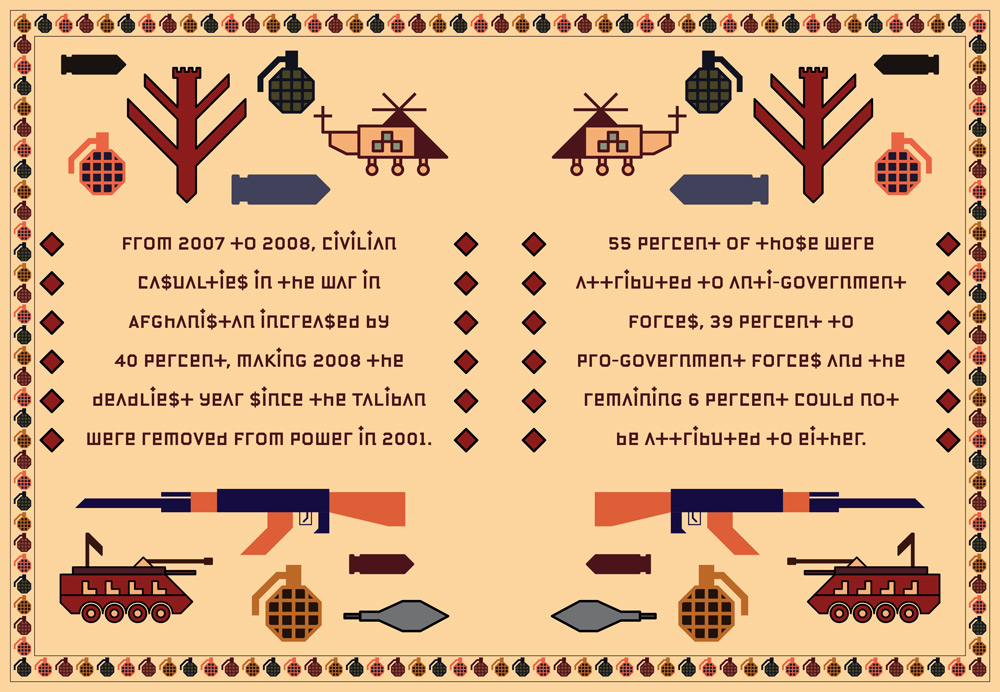 To buy the book, click here. At $10, it's a steal.