Business Development | Branded Entertainment | San Francisco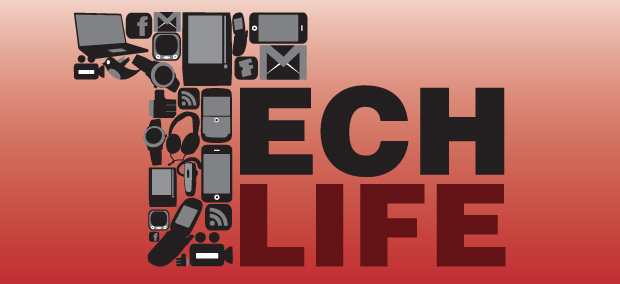 Blackberry or iPhone: Both–one for emails, and the other for fun. I am on three phones all day–the "crack"-berry (my blackberry actually has a cracked screen), iPhone, and my work landline (no landline at home).
Alarm Clock: iPod alarm (iHome Brand)–much better wake-up call to have a little music in your ear in the AM than the heavy blare or BUZZ of a traditional alarm clock. Currently I'm waking to Kate Nash Made of Bricks album but it's always something sing-songy that gets in my head for the rest of the day.
Black & Decker Toaster Oven, and Four Other Gadgets She Can't Live Without: iPod, Macbook, Blackberry. I get my energy from fresh squeezed juice–a juicer is a must in the kitchen (concoction of the week: kale, pear, apple, carrot, lime)
Today's Papers: Newspapers, really? (sadly, no; but I'm guilt-ridden for being part of their demise). On the go, I'm a fan of magazines – I still can't read more than an email or text on a gadget, so no Kindle for me (famous last words).
Tweets From the Fridge: In NYC I was a big fan of FreshDirect.com–I miss it greatly in SF. I also heard Intel was working on an integrated Kitchen–your fridge tells you what your missing for grocery list or can recommend recipes for what you do have!
RSS Feed of Champions: Personalized start page created on Netvibes runs through everything branded entertainment, trend related, ad and mobile news, and some online guilty pleasures and updates like VitalJuice daily and TravelZoo (I just know one day I'll pull the trigger on the $599 last minute deal to Iceland). Eat yogurt with almonds and berries as I surf the Feed.
Mac or PC: I'm a Mac, but I have daily frustrations sending presentations to colleagues and clients–Keynote doesn't translate and the UX of Office for Mac is less than desirable. Thank goodness for Adobe PDF or all my presos would look deformed.
What Happens Between Phone Calls: PowerPoint, Excel, viewing designs in Photoshop, previewing our video productions in QuickTime, examining flow charts for our latest campaign on Visio, chatting internally using iChat (which displays my gChat friends and internal chat in one place), and intermittent cups of green tea. Drop.io is the easiest FTP site ever–upload and share deck; time for lunch.
Most Visited Web site: Dictionary.com–texting has done nothing for my vocabulary! LinkedIn for connections, and Facebook for marketing inspiration–nothing like Zeitgeist to get the creative mind wandering.
Listening Habits: Pandora online and NPR Podcasts (since I don't have a car or radio).
Her Next Gagdet: Bose SoundDock, $299.95 (update: writing this made me want it–I just purchased it on Amazon for S299.95).
Twitter or IM: My friends are all spread out across the country so I use BBM (Blackberry Messenger) to chat on the go, and it helps me feels like they're always around (I prefer that to Facebook status updates because it allows for more candid discussion).
Multitasks: Demo'ing our latest iPhone application ad hoc, doing QA and entering bugs in Bugzilla, calling our colleagues in the Tokyo office on Skype, and using our internal Wiki and BaseCamp for status updates of ongoing projects–and of course, yet more PowerPoint.
Hyperconnected Excursion: Meeting a client for a drink, update my FB status asking for a recommendation in the Mission for a nice outdoor venue since it's a warm night in SF (that never happens!); text a friend, who lives in the neighborhood, on my way there to see if she wants to meet for dinner after; Google map my way there using the iPhone.
Crowdsourcing Dinner: Some people check Yelp iPhone app for suggestions on what to order, but not me, I'll have to order whatever looks good around me (food envy inevitable). But I will use NextBus iPhone app (which is really just a WAP site) to time/plan my trip home.
TV Guilty Pleasure: I don't have cable (otherwise I'll get addicted), but I watch it on the treadmill at the gym. So my content is delivered via Netflix, consumed online, or taken in the old fashioned way, reading a book. I'm currently enjoying Modern Family on ABC and 30 Rock on NBC (the only shows that will drive me to the gym so I can watch in real-time).
YouTube or Hulu: Hulu (I <3 Arrested Development)
There's An App For … Romplr (music remixing tool–makes me feel like a DJ), Epicurious (great for–"I've got cabbage in the fridge–how can I make it yummy?"), GoodGuide (keeping it green on-the-go)
Digital Bedtime Ritual: Unplug. Though am I really? Have sun simulator that slowly dims the room to make it feel like sundown. Offline: I think it's important to unwind with old school comforts: a hike, a book, the farmer's market.
---
About Sima Sistani Director of Business Development at Moderati, a mobile entertainment agency. Prior to joining Moderati, Sima worked in Business Development at start-up television network, Plum TV. At Plum TV, she secured strategic partnerships with Delta Airlines, Volkswagen, Pepsi, and the HBO Comedy Festival. She also worked at Creative Artists Agency and on the trading floor of Goldman Sachs. Sima holds an MBA from Northwestern University's Kellogg School of Management and a Bachelor of Arts in English and Sociology from Duke University. She currently calls San Francisco home and is learning to love avocados and hiking